Let Our Design & Build Team Work
on Your Home Renovation
Do you have a specific home design project in mind? Are you looking for inspiration? Browse our portfolio to see some of the projects we have created for our clients across Westchester County, NY and Fairfield County, CT. Our team of skilled Craftsmen provide a wide range of services including Home Additions, Kitchen Remodeling, Bathroom Remodeling, Home Renovation, Kitchen Cabinet Design and more! Regardless of the size or scope of your project, your complete satisfaction is our goal.
Ready to get started? Call us to schedule your In-Home Consultation. 
Revitalize Your Property with Our Home Additions
Looking for reliable contractors capable of adding a unique finishing touch? At New Dimensions Remodeling, we are dedicated to helping you make the most out of your property.
Whether you are looking to expand on the current structure of your home, or renovate an existing outdoor space, our Home Design experts can help. From adding space to the interior of your home, to enhancing your backyard or garden area with a new deck or porch, New Dimensions can do it all.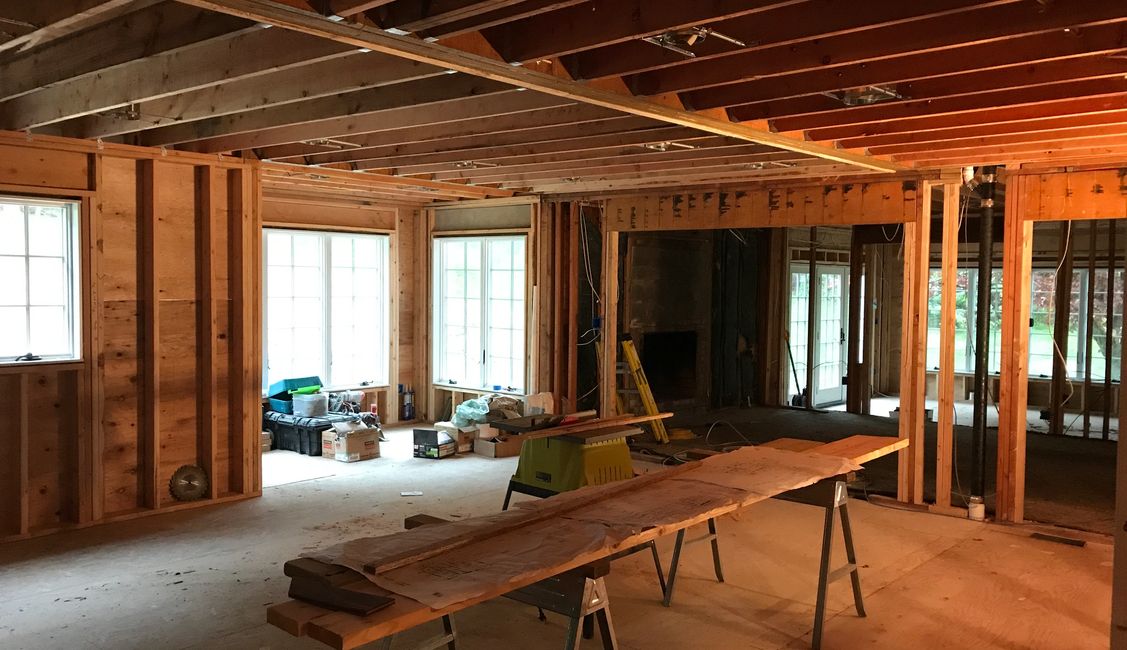 We hold ourselves to the highest level of professionalism and courtesy while using only the finest quality building materials. No matter what Home Additions you are dreaming of, count on New Dimensions Remodeling to deliver beautiful results!
Full Service Kitchen Remodeling Team
New Dimensions is proud to provide a wide range of home services for Kitchen Remodeling. We have worked throughout Connecticut and New York to help many people create the Kitchen of their dreams. Give our team a call and see what we can do for you. If you are updating a direct replacement Kitchen or looking to add more space, we have the skills necessary to bring your vision to life! We work from cabinet layout to appliance placement. We help you with lighting and plumbing fixtures and handle every aspect of your Kitchen from start to finish.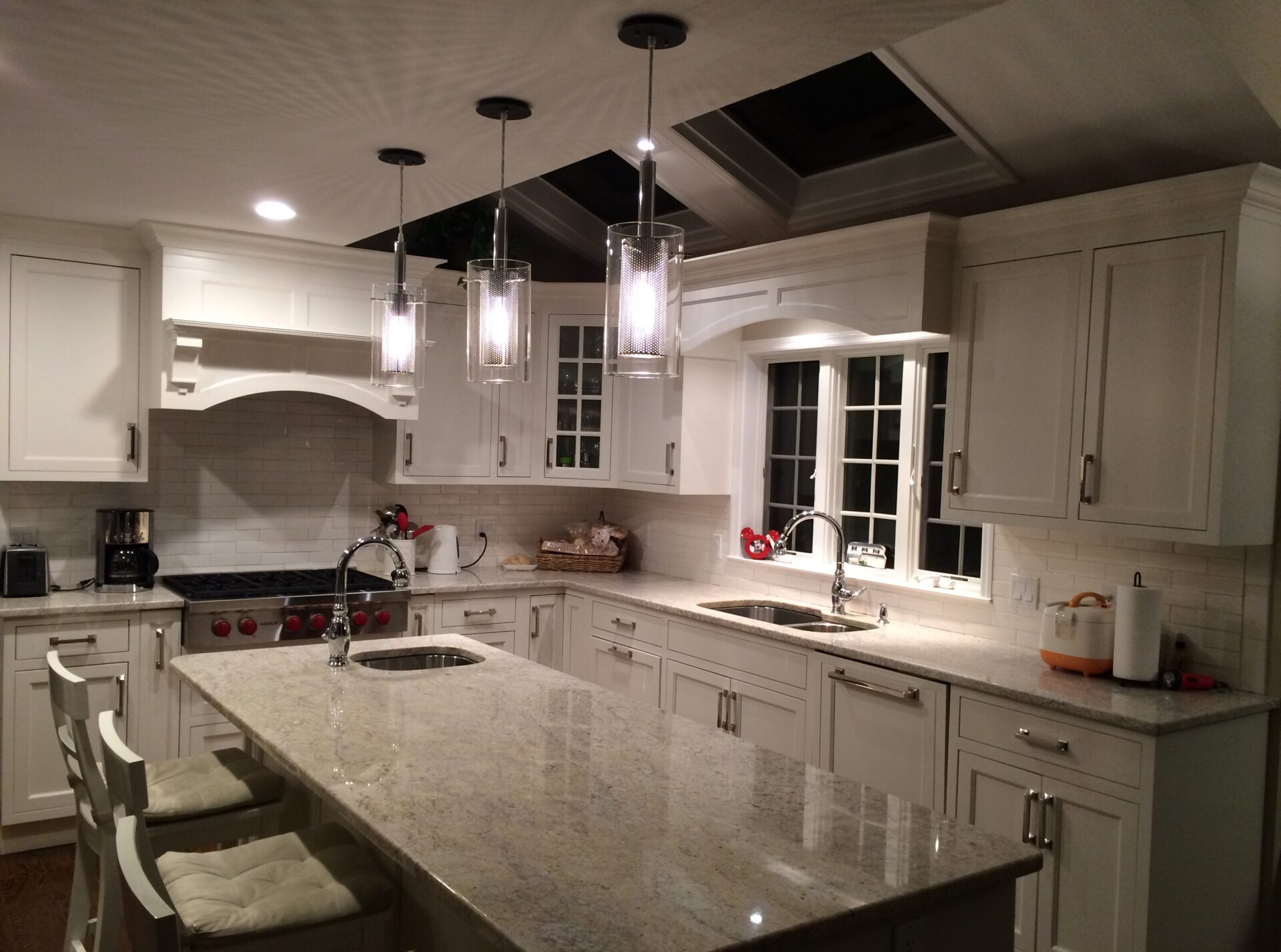 Our craftsmen will work with you every step of the way to complete everything to your specifications. We use only the highest quality materials that will truly make your Kitchen the centerpiece of your home.
No matter what the size or scope of your Kitchen Remodeling Project, New Dimensions can help you get the most out of your Kitchen storage space. Just replacing your cabinetry? No problem. Our experience and knowledge of everything available for the interior of your cabinetry can allow us to maximize how your cabinets can work for you.
Let us help you create a warm and welcoming atmosphere, as well as a fully functional and stunning Kitchen.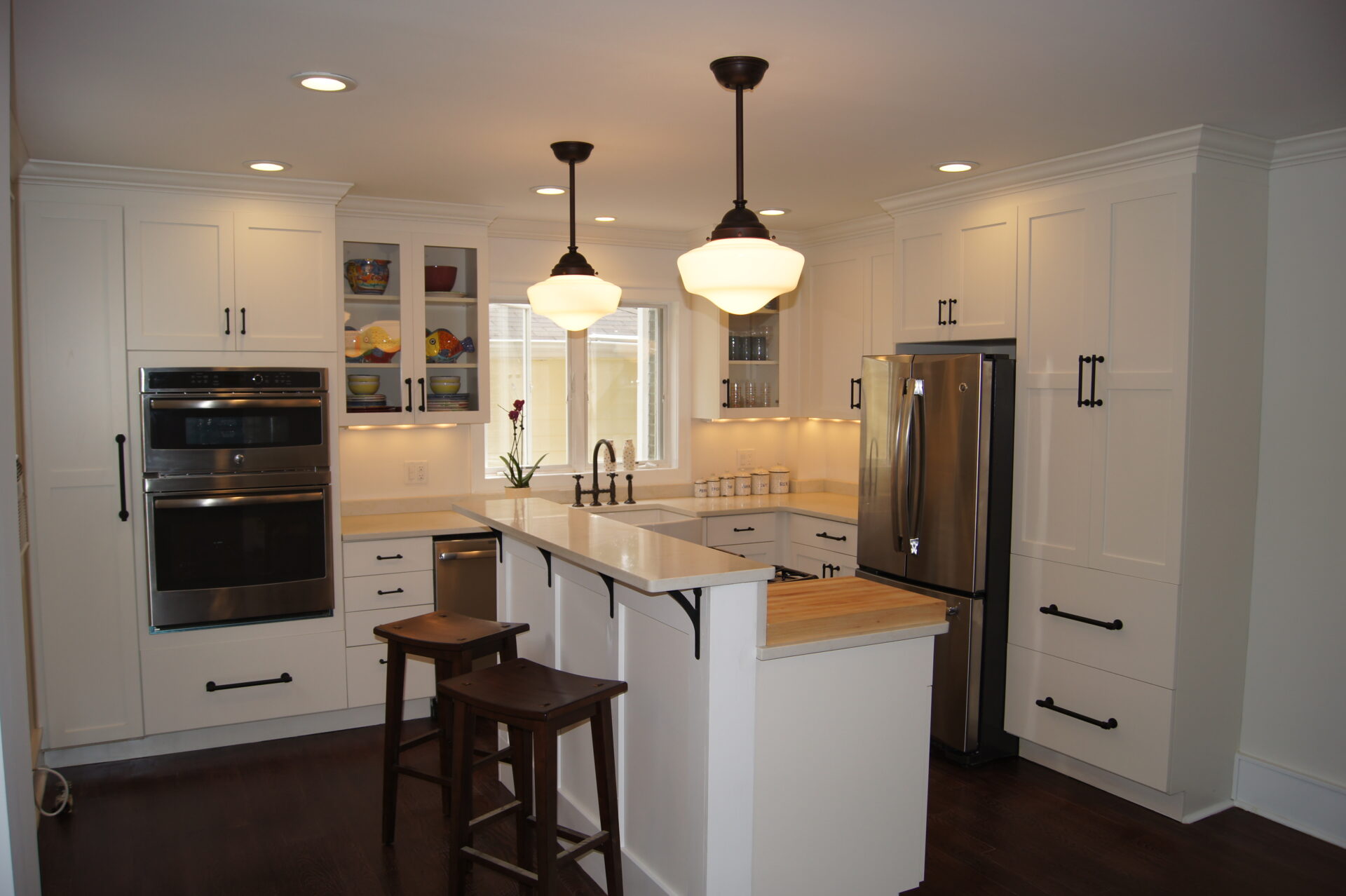 New Dimensions offers many services to help you with your Bathroom renovations. Whether it is a direct replacement, just a facelift, or new construction, New Dimensions can do it all!
We will remodel any Bathroom space. From a Powder Room to a Master Suite. Our eyes always look toward quality and detail.
We can give you the most space and storage in your existing footprint, or we will find the perfect location to expand your existing Bathroom. Our team can guide you from start to finish.
You will not be disappointed!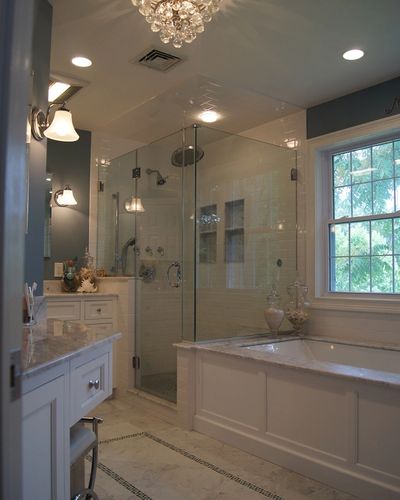 Interior & Exterior Renovation
Quality Interior & Exterior Renovations
At New Dimensions we provide a wide range of Remodeling and New Construction services. Count on us to transform your home with a beautiful interior and exterior!
From expanding an existing room, to building walls, to adding railings, light fixtures, enhancing entryways...let our Design/Build team serve you. We can also create custom built-ins such as fireplaces, entertainment areas, and shelving.
For your exterior, let us build you a new porch, deck, or patio! We strive to ensure that our customers are satisfied at every step.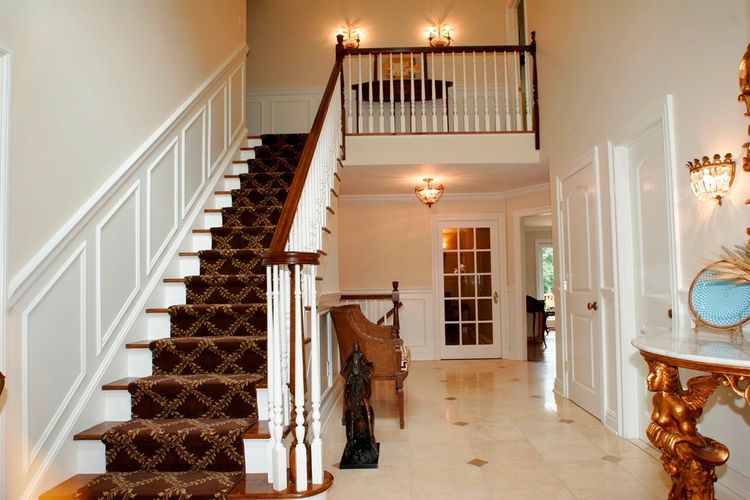 Looking for a local design/build team in the Fairfield, CT and Westchester County area to bring your vision to life? At New Dimensions Remodeling, our team has the skills necessary to create beautiful Home Additions, Kitchen & Bath Renovations, backyard Patios, Decks, and more. Call us today for more information.