As a designer, it seems that most homeowners take more time focusing on colors and textures than they do the general design of most spaces.
Why is Everyone so Afraid to Make a Final Selection?
With Kitchens and Bathrooms, we can layout a general design plan with the placement of the appliances or fixtures, and our clients will be very easy to agree. When it comes to the color of your Kitchen cabinetry, however, the colors and finishes of your tile, countertops, wall paper, etc., can take weeks and weeks to be finalized.
Colors and finishes are really broken down into two categories: (1) General color and (2) focal points. We suggest focusing on these two categories to make designing easier.
As we all know, any kind of remodeling is not inexpensive. Whether you are updating a Kitchen, Bedroom, Family Room, or Bathroom…you want the space to feel alive, current, and have the energy of what the space is used for.
For example, Kitchens should be exciting and comforting, while Bedrooms should be relaxing and soothing. Family Rooms should feel comfortable also, and Bathrooms should feel spa-like and cleansing. Use colors and finishes to help you acquire this energy. You don't want to make a mistake and waste money. If you end up picking color palettes and use textures that are too trendy, you may want to redesign your space six months after it's completed if those colors are no longer in style. Our advice? Take the rule of layers. This will help you:
Rule of Layers
1. Decide the basic color and texture of the room. This should be general and neutral using finishes and tints that are pleasing and timeless. Think of the walls; the walls of the rooms should be painted in a color that is not too striking or bold…unless you want to stir up a certain feeling or energy. Let's take a Bathroom as an example. Paint all the walls a light Sea-foam green, so the feeling is soothing and timeless. Keep all the trim and the fixtures white, (toilets, sinks, and tubs). You can then get creative with your tile patterns and designs.
2. Pick the areas where you want to add that splash of color. Add color to areas that are easy to remove and update. For example, your bath mat. You can scheme an entire Bathroom in white and gray, (white fixtures, Carrara marble, and gray tinted walls). Add a striking blue bath mat, coordinating accessories like a soap dish, toothbrush holder, and artwork on the walls. Suddenly your bathroom can feel like it just popped out of Décor magazine! Six months later if that particular shade of blue has become dull and boring, it is much easier to return the soap dish to Home Goods and pick a different color than it is to rip the tile off your shower walls.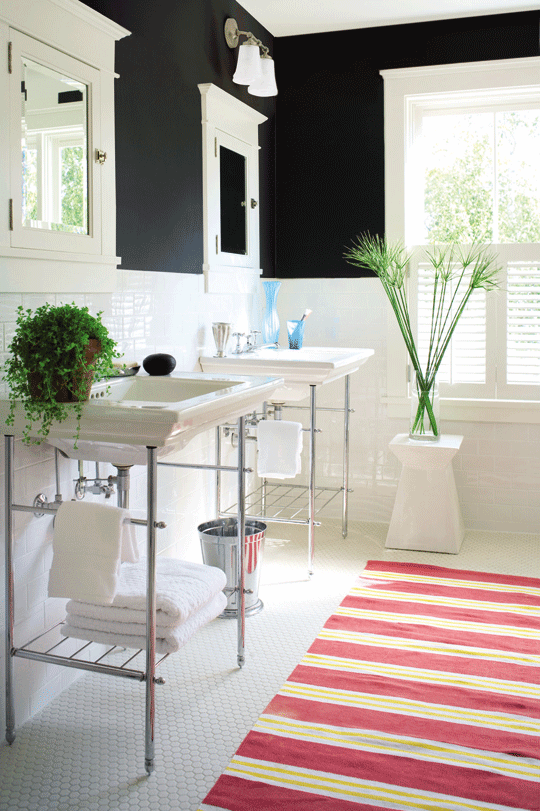 3. The next level of design is to pick featured areas of your room. For instance, a Living Room may have a fireplace focal point, a bookcase, and a display cabinet. You can take each of these areas and add elements to bring interest and excitement that will add to the overall energy of the room. Start with your basic palette of wall color and material finish. Now you can make the mantle of the fireplace a shape or texture that stands out, or the wall that the fireplace is on can be shiplap, cemented plaster, or textured wall paper. Choose something to make that area tactile. Fill your open display case with China, or a collection of antique candle holders. Then for fun, you may choose to add a bright red marble sphere to explode with energy! It's those little things that you can take a chance on and feel safe, instead of spending thousands of dollars on a bright red rug or carpet that may be too heavy and over the top in the finished design. Less is more.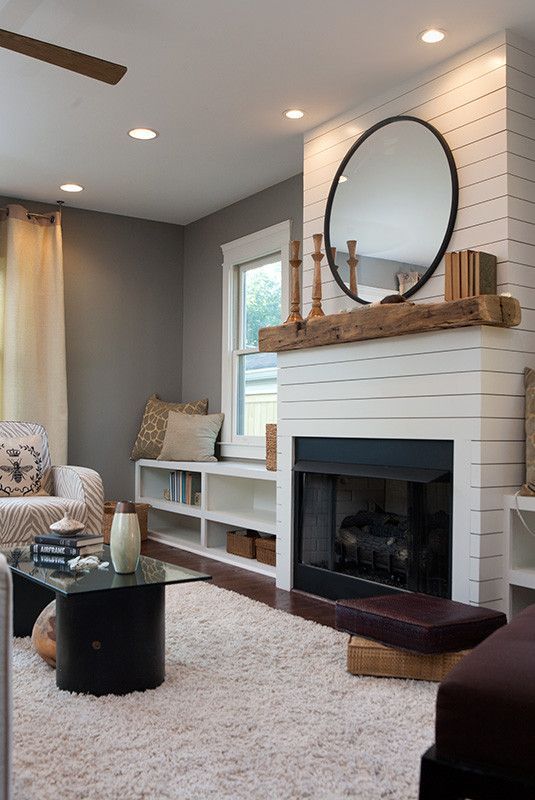 Keep it Simple
To recap, keep general colors and textures more neutral in tone, then add the more trendy and exciting elements in your accessories and focal points. Remember, there are no real rules…just some guidelines that may help you in your room décor.
Add New Dimensions to your home. We want to help!