Kitchens…kitchens…kitchens. Everyone wants a brand-new state of the art kitchen. There is a fine line between making selections that will last a lifetime verses making trendy and expensive mistakes. Ask anyone with a funky color on their cabinetry if that was the right choice. Where to start…
Appliances
Our kitchen design esthetic always starts with the appliances. We tend to think the color of our cabinetry is most important…on the contrary. The real purpose of the kitchen is to store, prepare food, and clean up after a meal. So, it should really start with the appliances.
Start by determining your renovation budget and how far you are willing to take it. Then, start thinking about the sizes and quality of your appliances. Subzero and Wolf are one of the top brands. Ask yourself this question: "Does my home warrant such high end appliances?" Also consider the size of your space. Sometimes having a microwave exhaust hood above the range is the right choice. It takes care of two appliances in one, and uses minimal square inches.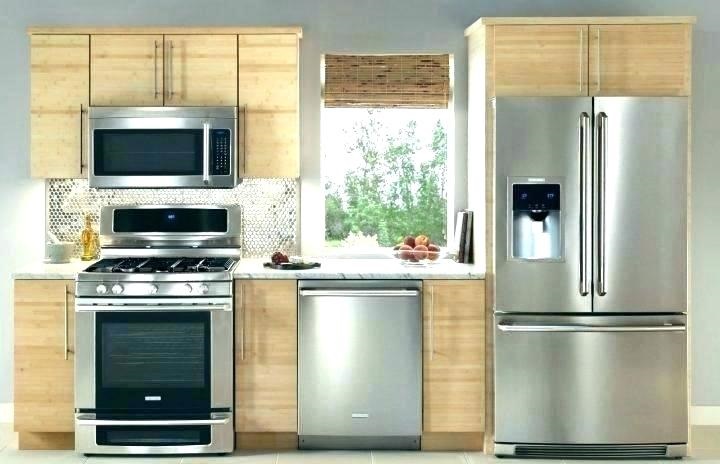 Appliance Checklist for Cooking
These are some examples of what to think about:
Are you going to do a range, or cooktop and wall ovens? What are the pros and cons of each choice
What sizes do you have verses what sizes do you need? Do you want a six burner range or four? Do you need two ovens or one?
The list goes on and on…
Food Storage
To French door or not to French door? French door refrigeration is great, but remember, it is a very small freezer drawer at the bottom. Of course, the French door is a step up from a small side by side refrigerator. So…maybe we should all have that less expensive, unattractive cheap freezer and refrigerator in the basement or the garage (like my grandparents had when I was growing up!)
Sinks & Faucets
REMEMBER THIS: the sink is one of the most important "appliances" in your kitchen. Do not take it for granted…EVER! The size and shape is very important. Having a sink with a small second sink may seem like a good idea, however, we all have a large pot or pan that will need to be cleaned. If you cannot fit this in your sink that is a problem. Make sure you have enough space allocated for a good size sink. You will probably use that more than your oven!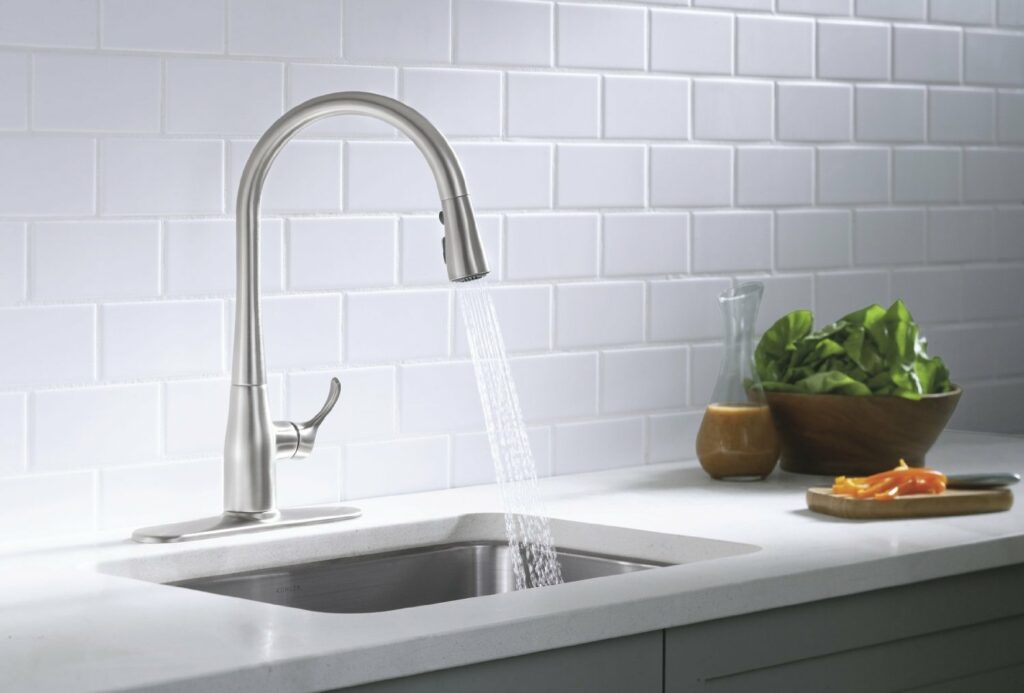 Countertops & Backsplash
The big word here is "maintenance". We want surfaces and finishes that are easy to maintain and do not stain or easily mar. Quartz and hard stones are preferable, as you can cut and place hot objects directly on them. Keep the backsplash simple unless it is a dramatic focal point. Most people make the mistake of being too specific with color and design. Think of all those hand painted fruit basket tile mosaics that everyone wants to remove now. A simple subway tile and stone is less "specific".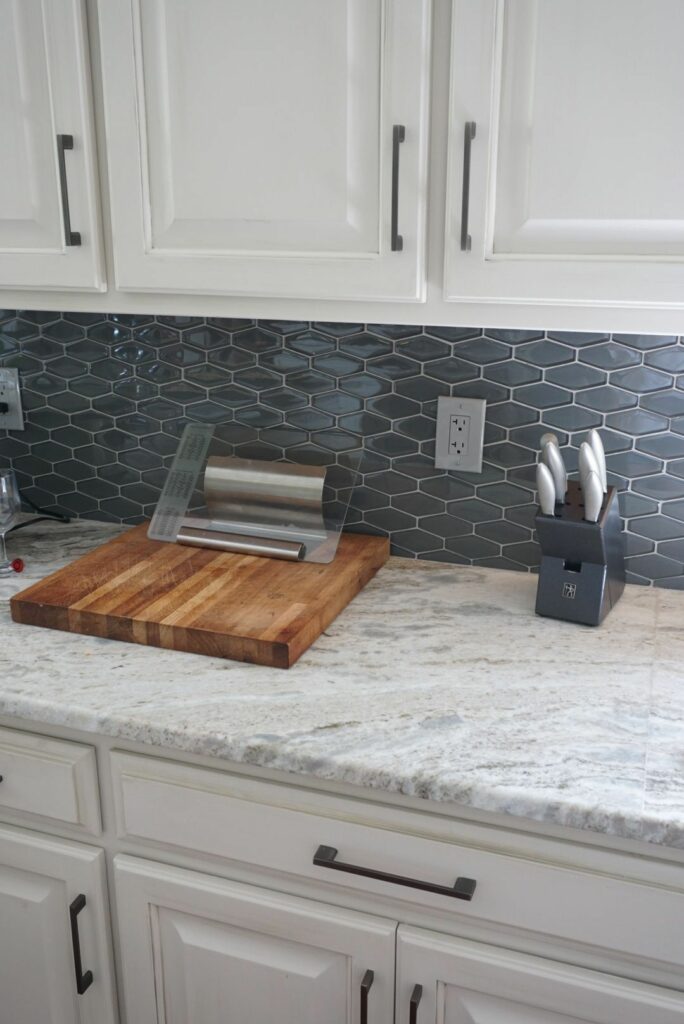 Cabinetry
It is not just about how pretty they look and what color and finish they are. It is about how much they store and how they hold up against use and abuse. You will open the doors and drawers many times when you are in your kitchen. The better the quality, the longer your cabinets will last. In this regard, you get what you pay for.
As for color and finish, white painted and wood tones have been around since the dinosaur. Grey, green, navy blue…(pick a color), come and go like bell bottoms and hula hoops.
Keep yourself from being too trendy. Start with appliances, then your sink and faucet, and keep your colors and finishes to neutral materials like stainless steel, black, white, and natural stone and quartz. Good luck… unless of course you call New Dimensions Remodeling where you are guaranteed to have a beautiful kitchen!
Call New Dimensions for a Beautiful & Timeless Kitchen!