Decks and patios are the quickest way to add more room to your house.
Decks
Decks are supported by columns (footings) and can be anything from a few inches off the ground to floating in the air, of course depending on what level your kitchen is on. We frame out decks typically with wood and steel support structures, which is different than a patio. Most people build their decks out of a natural wood, pressure treated lumber, or a composite material like Trex.
When you have decided to add a deck to your home and are selecting materials, you should consider wear and tear and the cost of those materials. For example, a composite deck with composite railings may seem like the perfect choice because everyone believes its indestructible. On the contrary, these materials can stain if you barbeque without a grease mat below, and grow mold and mildew if the deck has shaded areas. They can get scratched if people walk on them wearing cleats, or if heavy items are dragged across the surface. Also, composite materials are much more expensive. The materials themselves are pricey and expensive to install. This is mostly because they need to be pre-drilled with clips. Maintenance wise, all you need to do is hose them off if they get dirty or develop mildew.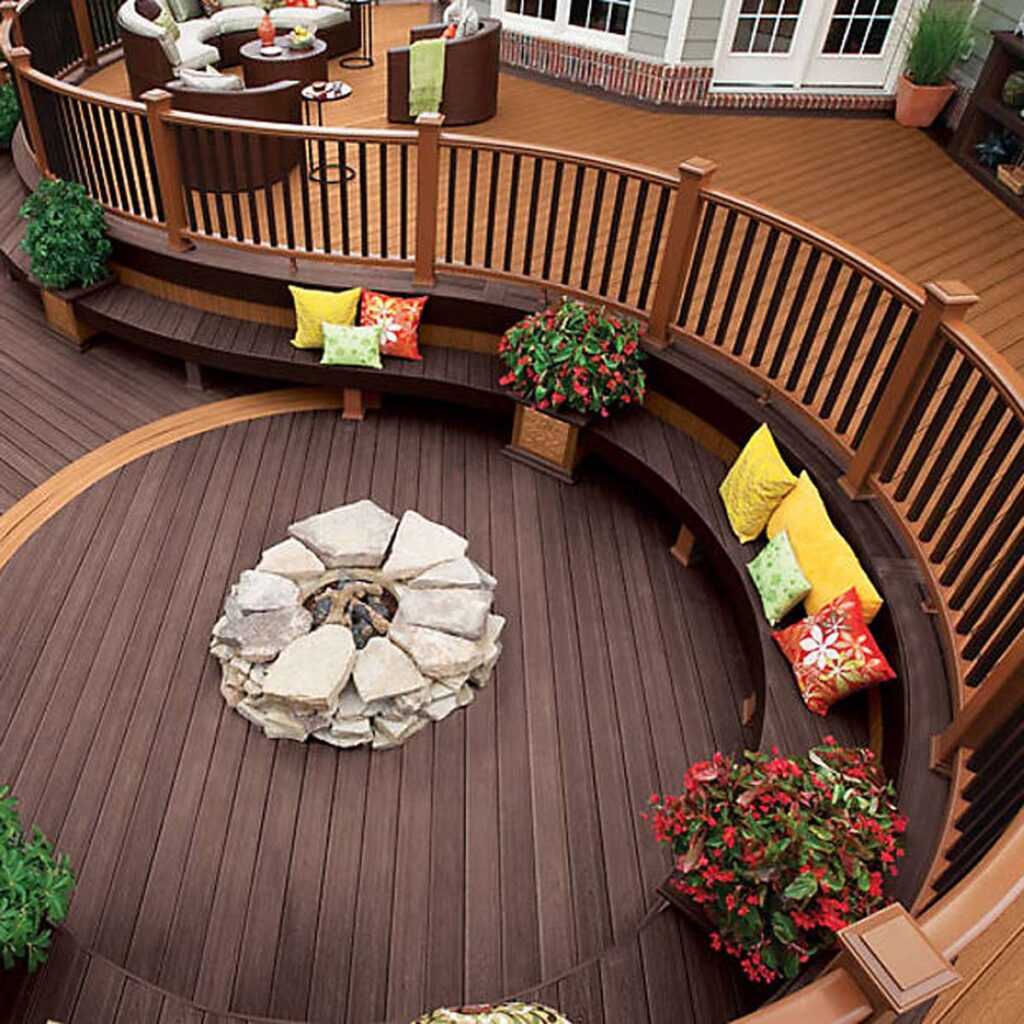 We have found that most people like the feel of real wood instead of composite material. Pressure treated wood is the most cost efficient, but it can dry out, splinter and rot over time without consistent maintenance. This means that harder woods like Fir, Mahogany, or Ipe are the better woods to use…just to name a few. These materials have some maintenance. Also, the stronger and tighter the wood, the more they tend to be slippery when wet. So, if you do Mahogany or an Ipe deck, you must be careful when it rains so you do not slip and slide. Wood decks tend to look and feel better when you touch the railing with your hand, as opposed to a composite railing. Or at least that's what clients tell us. Everyone has an opinion!
Patios
Patios can be cemented in, or they can be laid on a bed of sand. One is much more permanent than the other, but the cement will need to be replaced over time as the weather may make it crack and pit. For an elegant look, nothing beats a Bluestone patio with stone walls or wrought iron railings, or both.
When designing a deck and patio, Building Departments have a list of requirements for these spaces to pass inspection. Deck railings must be structured a specific way, foundations must be poured precisely, and patios can only be a certain size depending upon your area lot ratio.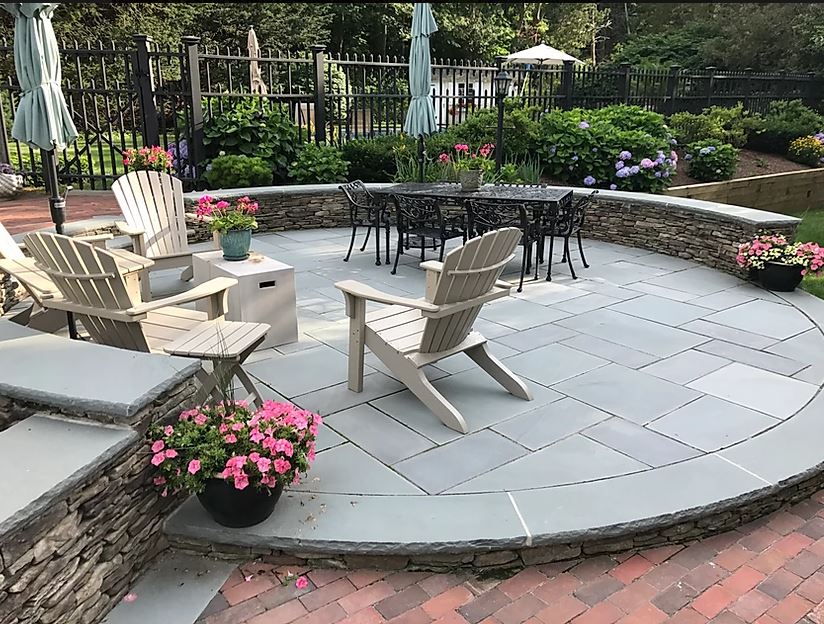 To take the headache and frustration out of creating these spaces, it may be a good idea to hire a professional to help you design and construct.
New Dimensions Remodeling has done many decks and patios, and would love to help you with your new outdoor living space!