Space is very important in a home. Ask most people what their home is lacking and they will say storage.
It can be very stressful to come home day after day to a cluttered house. The busyness of work, kids and life keep us from having the time or energy to keep a tidy home. One of the largest contributors to our mess is lack of storage.
Everyone's Life Becomes Cluttered
You have three options to clean it up:
Go through your mess and dispose of all the items that clutter
Take on the dreaded task of organizing it all
Build an Addition
Here are some ideas to help declutter using your existing space:
Entry Storage
One of the most important spaces in the house is the entrance area where you unload every time you return home. Do you like to take your shoes off as soon as you come through the front door? Are these shoes piled high in your entryway? Most people have some sort of a closet area by their front door. We seem to only use it for coats when we have guests over. Perhaps it's time to organize that front closet with shelves, racks, and hooks so you can walk through the front door and have a place for everything.
How about a Mudroom?
Some people don't enter through the front door. They like to go through the garage or back door through the kitchen. Maybe its time you had a Mudroom? Cubbies, hooks, and shelves can create a beautifully organized space. Kids can take off their sports equipment after practice and unload their book bags and sneakers in the Mudroom. Or, it can become a place for yourself where you store your briefcase, raincoat, and umbrella after entering the house. We've designed some REALLY AWESOME Mudroom areas! Let New Dimensions help you with that one.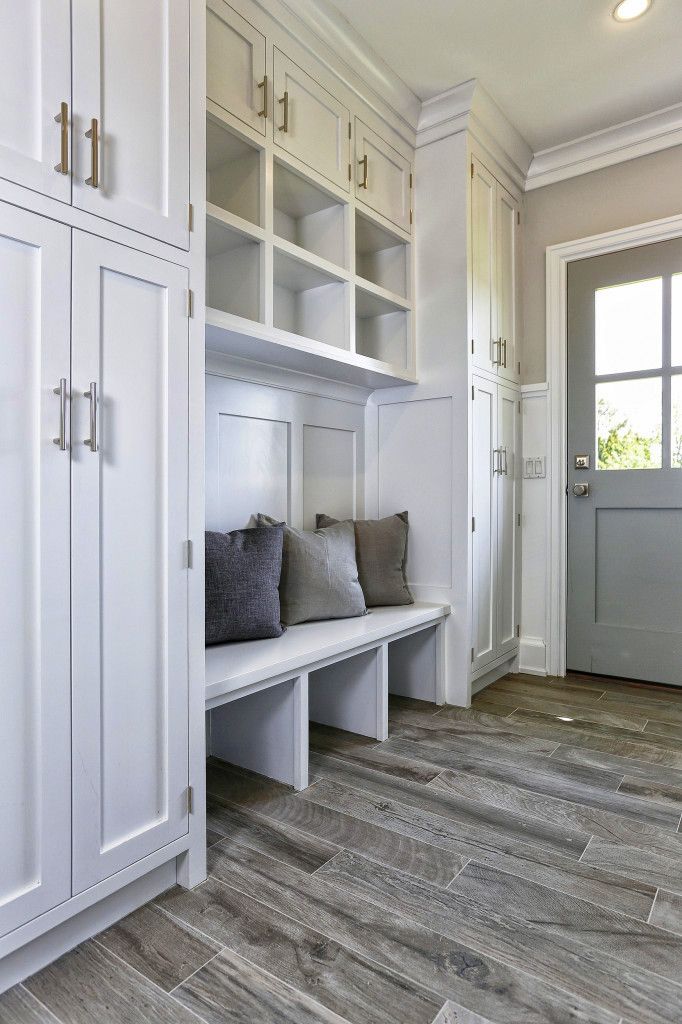 Linen Storage
Not everyone has a linen closet near the bedrooms where we can organize sheets and towels. Sometimes you can buy a small piece of furniture and find little areas in the hallway and use that to store these items. Or, use an extra cabinet in the bathroom for towels and soap.
Bookcases
Built-ins are a great use of space! The empty space on either side of the fireplace can become floor to ceiling shelving. Or, create closed cabinetry to store books, magazines, and miscellaneous household products.
Storage Furniture
This is a nice way to help declutter any room. Purchase a coffee table with hidden storage and drawers to conceal your remote controls and crossword puzzles.
Creative Storage Spots
Find creative spots for extra storage like underneath the stairs or behind the door. Hooks can be invaluable when placed in the right places.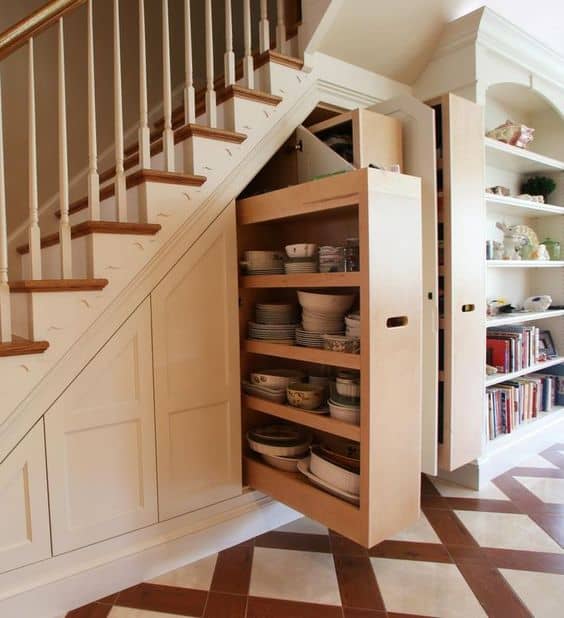 Is it Time to Build an Addition?
Sometimes you feel as if you are just moving clutter from one room to another. If you don't have the space and storage that you need in your existing home, then contact New Dimensions Remodeling to build an Addition! You will be amazed at how much you can store by adding an 11′ x 14′ Family Room!
Call New Dimensions to help you get started!